It makes me sleepy and lazy. 
Alrighty, today's post is about
being a fashion editor.
photo courtesy of www.sovainmagazine.com
Since I just finished my thesis defense,
I have all the time in the world to 
watch videos of different kinds 
like the music groups I like.
I happen to watch a video clip of 
Girls' Generation on YouTube.
Titled SNSD Factory Girl,
I got inspired because the job
they got there is what I dream of having:
a fashion editor.
photo courtesy of www.en.wikipedia.org
I love fashion.
Nina Garcia, Anna Wintour, Anna dello Russo and etc. 
are some of the world's famous editors whom I dream 
of meeting.
Wouldn't it be nice to work as 
Andy Sachs for a while?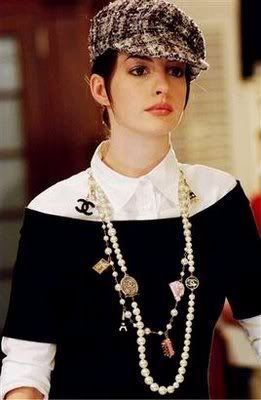 photo courtesy of www.dreamer-lah.blogspot.com
Yes, I get it.
Not everybody likes fashion.
Not everybody likes writing.
So what?
Hey, if not for the fashion writers,
there will be no fashion updates on 
magazines.
This is something I can and I will do
forever.
photo courtesy of www.trendland.net
Above is an example of
Vogue UK's fashion editorial.
Isn't this nice?
You have the chance to conceptualize
new fashion ideas.
You get to work with people.
You get to share your talent to everybody.
According to www.fashion-schools.org, f
ashion editors supervise the 
process of creating, 
developing and presenting content for 
fashion-specific magazines, photo shoots, 
websites, newspaper sections, or television shows.
I have to keep a positive outlook for me to achieve my dreams.
photo courtesy of www.fashionthrill.com
Ciao.
This queen doesn't need a king.
Latest posts by Queen Sica (see all)